While we will put your logo and message on anything...
We will also craft and manufacture anything for your brand to help send the message. We believe promotional products reinforce branding. Sometimes it's just finding the right trinket. Often it's selecting the best valued item for ROI.
Shop around or talk with us for some ideas!
Call 888.663.5020
Featured Item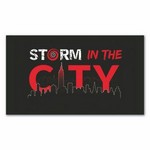 Economy Corrugated Sign w/ 3 Colors 2 Si...
Economy Corrugated Signs are suitable for outdoor use. Economically produced on 3/16" thick white or yellow, all-weather corrugated plastic sheeting. If material color is not specified, white will be ...
$3.38 - $10.60